Get a USA iTunes Account & Download Netflix, Hulu Plus, Pandora Radio Apps
Last week I was trying to get the Netflix app but found out that you can only download it if you're based in America. Well you know me, I was not about to let that stop me from watching my Netflix. I started to do some searching and found a great FREE workaround that works flawlessly. Here is the link you'll need to create your US iTunes account anywhere in the world. Remember to follow the directions as stated, my biggest tip is to make sure when you're in iTunes to download afree app and not a paid type. This method only works when you try to download free apps as a credit card is not required.


Using Your VPN to the Max

All right so I'll assume you've now got your fresh new USA iTunes account. Welcome to the club, next go install Netflix, Hulu Plus and Pandora apps. Go to your media device, iPhone, iPod or iPad and make sure you have configured your VPN USA server. Switch it on and begin to enjoy your entertainment via wi-fi or 3G. Access will only work with these apps when you have your VPN turned on.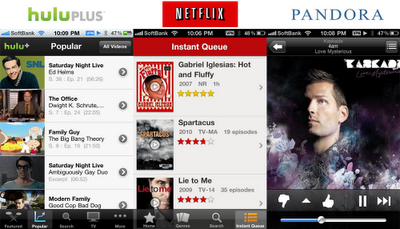 What you need is a VPN account !
Before you make an order, you can Trial our VPN Service for 3 days.

• Only $1.99

• High Speed
• All country server



---
$5 Package = 1 Account = VPN servers of US, AU, UK, CA, RU, Italy, Japan, Korea, HK, etc.

You can switch between our servers at any time (35+ countries vpn server)
One Year/365 days

• Only $35

• High Speed
• All country server



Multi-VPN server package include:

US

UK

CA

AU

Spain

France

Italy

Russia

Netherlands

Germany

Belgium

Denmark

Ireland

Poland

Romania

Czech Republic

Greece

Ukraine

Japan

Korea

Hong Kong

Vietnam

Philippines

Thailand

Indonesia

Malaysia

China

Singapore

India

Mexico

United Arab Emirates

Turkey

Colombia

Kuwait

Cyprus

Brazil

Argentina

Chile

Egypt

Israel

Saudi Arabia

South Africa

Kenya