The one thing that I found I was having issues with with my new iPad is the slow loading of YouTube videos, I've now found that changing the DNS settings for the iPads Internet connection.
Simply go to the wifi settings and click on DNS, then type the following:
208.67.222.222
Save and exit, you may need to turn off wifi and then turn it back on again, Tada! Fast YouTube!
( ps I'm writing this on my iPad using the Wordpress app for iPad, that's another blog post though! )
UPDATE
As many people have visited my blog for info on this, I've decided to add some images to show the settings that need to be changed on your iPad.
Step 1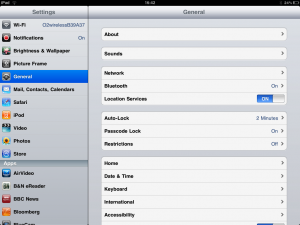 Enter the settings menu on your iPad, the silver gears/cogs icon and select the 'General' tab and then select 'Network'
Step 2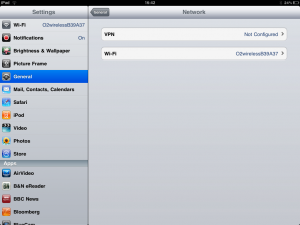 Then select 'WiFi"
Step 3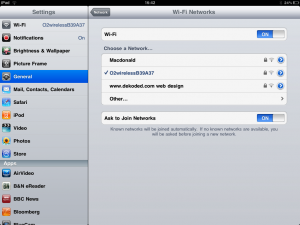 Then select the WiFi network that you use, in my case it's my O2 Broadband wireless network, tap on the blue arrow to the right.
Step 4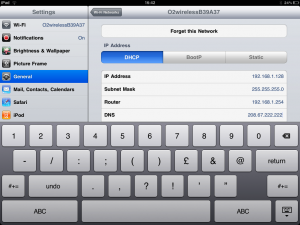 You then need to type in your new DNS settings into the space provided, if you have DNS setting you would like to keep a record of then you can simply press the Home/Power buttons at the same time to take a screenshot that will be saved in your Photo library.
That's it, it may not be a solution for everyone, however it's worth a try as it's free and only takes a minute.
Whilst I'm on the subject of DNS, If you want to protect younger members of your family from accessing questionable websites, then you can use the same technique, except you need to change the DNS setting of your router, you just need to login to your router using your web browser by typing the IP address of your router into the address bar, you can then sign up for a free 'FamilyShield' account at OpenDNS here OpenDNS.